Watch what happens when I tell them that I do not fish with FRANC N SNAELDA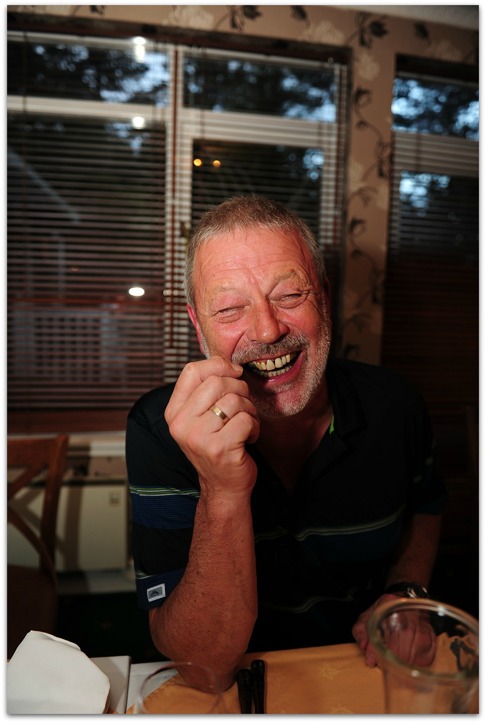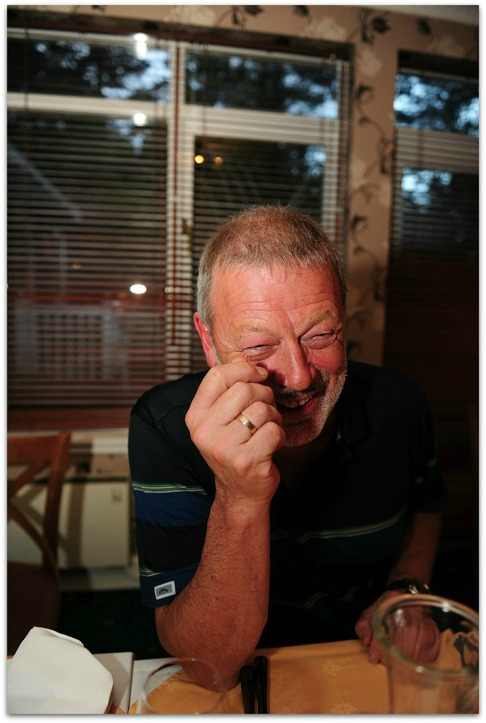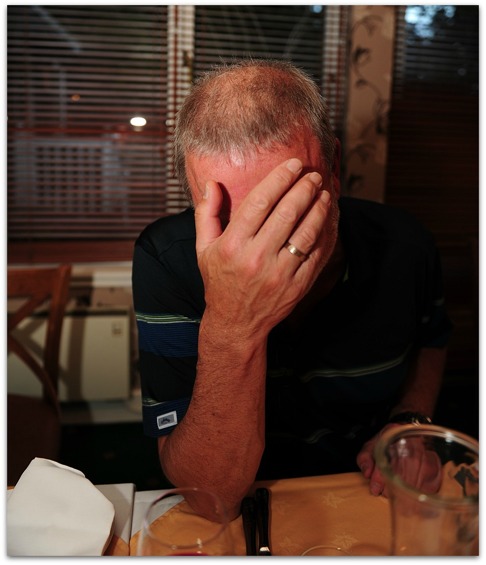 They are about to laugh themselves to death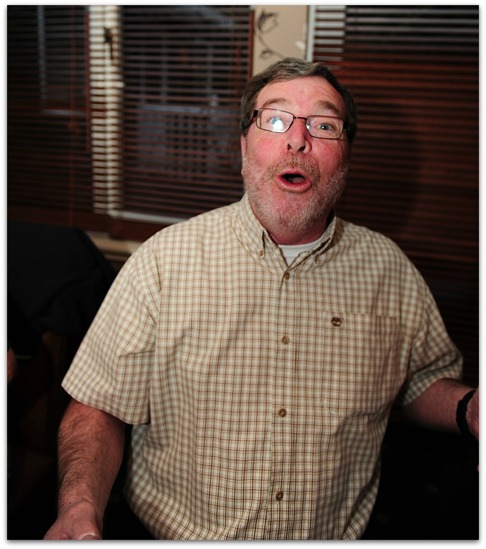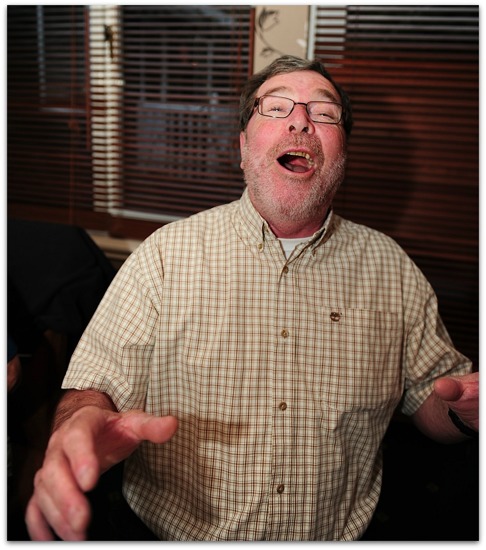 Before you read further, I just want to mention that my English is not perfect but it's better than yours Swedish;-).
As you can see on the pictures they laughed their ass off when I told them that I do not fish with France N Snaelda.
After a few years of fishing in Scotland so I understand why they laughed at me, it's an absolutely fantastic fly, perfect for all salmon fishing around the world.
So now I'm the one who laughs at everyone else just like they did for me.
Below is binding instructions to the world's best fly for salmon and a little history about the pattern.
All hail the Franc N Snaelda. Photos: Nic Jepson.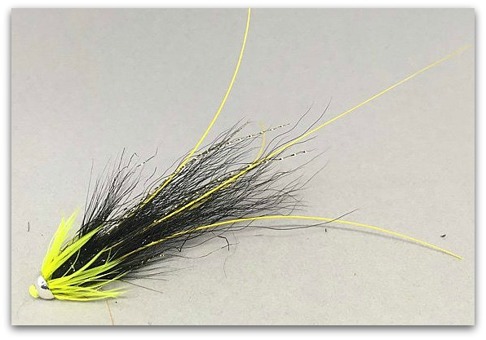 Over the course of a year, we're fortunate to fish with a lot of great anglers, many of whom hail from all over the world. Therefore, we get to witness a whole multitude of tips and techniques used for other species, that we might not have seen otherwise, and thus incorporate them into our own fishing!
Fly design is no different, and many modern Pacific salmon and steelhead flies were originally created from ideas and techniques borrowed from their Atlantic salmon brethren from the other side of the pond. In fact, we were recently blown away by one pattern in particular introduced to us by our good pal, Nic Jepson. It's called the Franc N Snaelda, and if you haven't fished it yet, we suggest you do.
The Franc N Snaelda was originally tied by UK fly tyer Sean Stanton combining two widely popular Atlantic salmon patterns; the Francis and the Snaelda. It's become a staple in many hard core salmon anglers throughout Europe, but we'll be the first to admit that we were a bit hesitant when Nic told us it worked well for king salmon too.. Boy, were we pleasantly surprised!
After watching Nic land fish after fish on the same pattern, including the specimen shown below, we were sold. So much so that we asked Nic to put together a step by step for us on how to tie it. He obliged, and today we share those instructions with you!
Step 1: Assemble your tube by sliding a signature tube onto a liner tube and burnish the rear end of the tube with a lighter. This will keep the metal tube from sliding off the end of the liner tube. Slide a section of junction tubing onto the rear end of the fly as shown.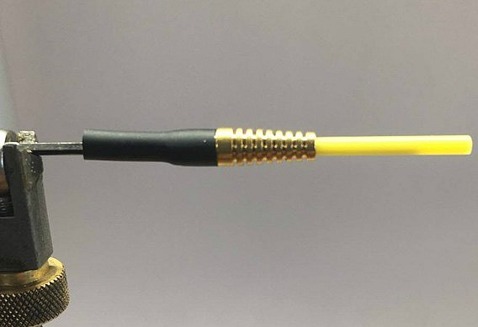 Step 2: Tie in thread so as to lock the liner tube to the brass tube and lay down a decent thread base.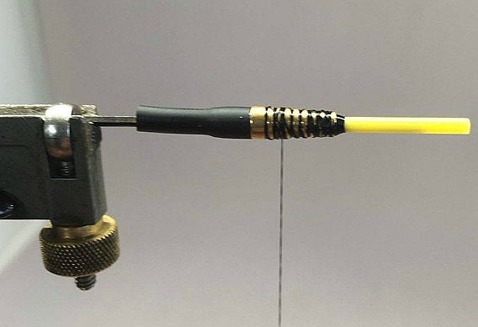 Step 3: Select a clump of bucktail (or polar bear if you're so lucky) and tie in dispersing fibers all the way around the tube as shown.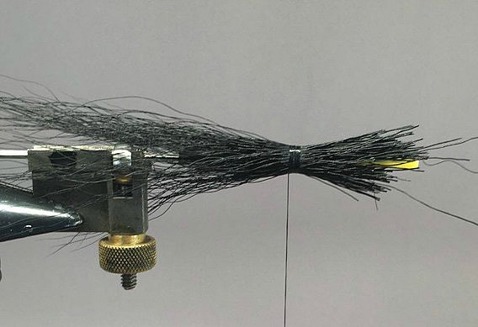 Step 4: Trim back bucktail and build up body to a nice tapered shape. Add 4 strands of Krystal Flash.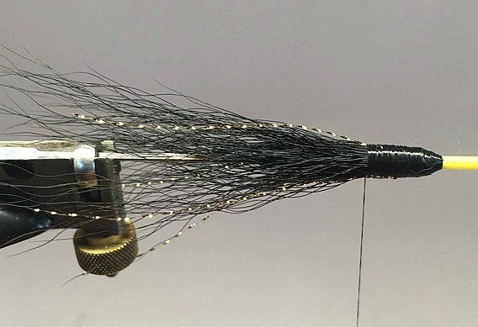 Step 5: Tie in 4 stripped cock hackles at 90 degree increments around the tube as 'feelers.'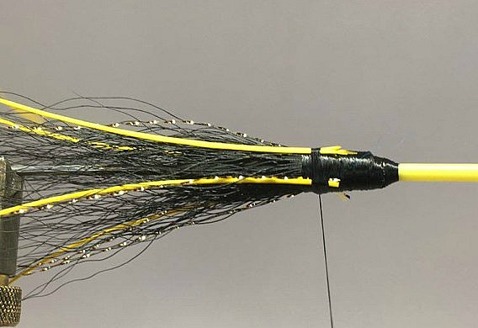 Step 6: Tidy up body and tie in a black cock hackle by the tip. Wrap the hackle in touching turns 2-3 times to form a collar and tie off.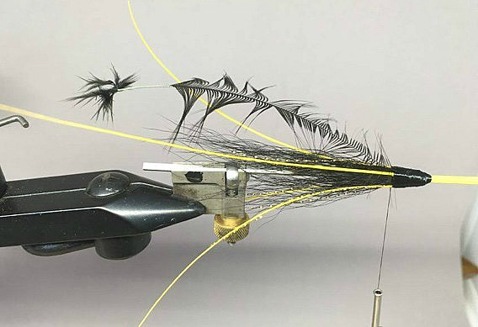 Step 7: Tie in a single strand of silver or gold tinsel.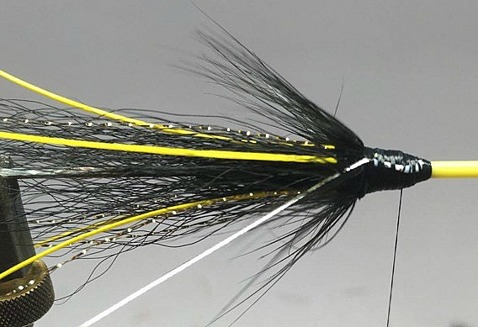 Step 8: Dub the body with black Ice Dub towards the front of the fly. Wrap tinsel over the dubbing to secure and tie off.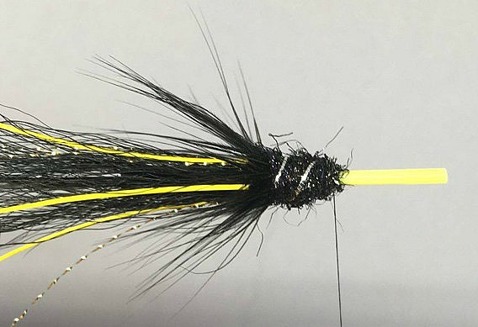 Step 9: Brush out dubbing to add translucency.
Step 10: Tie in a yellow hen hackle by the tip.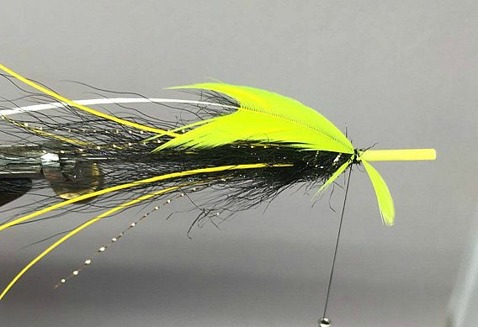 Step 11: Wrap hen hackle in touching turns to form a collar, tie off, and slide cone onto the front of the tube.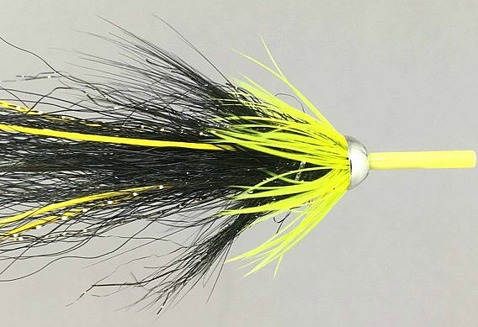 For more information on the Franc N Snaelda, including all the materials to tie the fly above, make sure to check out the official Franc N Snaelda website by clicking right here.