2013 River Dee salmon fishing season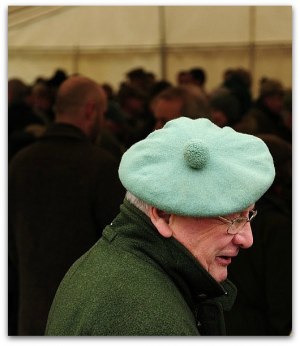 Here is a short report outlining the prospects for the start of the 2013 salmon fishing season.
PROSPECTS
The river is running at a decent fishing height just four days prior to the start of the 2013 River Dee salmon fishing season following a small rise in river levels over the weekend due to snow melt. There have been some big lifts in water heights through the close season and the winter has been relatively mild and open up until the last few weeks. The upshot of this situation should mean a decent distribution of early springers and winter fish running the river, where they may be well spread out in lower and middle river beats-perhaps even as high as Aboyne or Ballater. The weather has turned much colder during the last fortnight and significant snowfall has fallen on the catchment which hopefully will provide a source of water for the river during the early spring months.
Here is the current forecast from the Met Office for Aboyne:
Today:
Dry and bright start, but thickening cloud bringing rain across most places this afternoon. The rain will be heaviest across South Aberdeenshire, with the Banff and Buchan coasts seeing very little. Becoming windy with a fresh to strong southerly wind. Maximum Temperature 6 °C.
Tonight:
Rain soon clearing this evening to leave a mainly dry night, although chance of a few showers across the west of Aberdeenshire. Touch of frost developing inland. Minimum Temperature 2 °C.
Tuesday:
After a dry morning with some sunshine becoming cloudy with more rain during the afternoon. Becoming drier during the evening. Becoming windy later with strong south westerly winds by evening. Maximum Temperature 8 °C.
Outlook for Wednesday to Friday:
Very windy with a few showers on Wednesday, wintry on hills. Less windy but rather cloudy on Thursday with a few showers. Colder and brighter with wintry showers on Friday.
There is a fair chance that we will have a rising river on Tuesday/Wednesday due to snow melt and warmer air temperatures. The river should hopefully have dropped back to a nice fishing height for the start of the fishing season on Friday, however you can never guarantee perfect fishing conditions, so fingers crossed for a productive start to the season on Friday. There will be an opening ceremony held on the river on Friday morning and invitations have been sent out for guests to attend this popular annual event.
The River Dee can produce some early fish to 20lbs plus so anglers will need to ensure their tackle is sound. I am delighted to see there is a very good amount of fishing available in February to book online at the FishDee website and anglers would be well advised to book some early fishing and take advantage of good values on offer from wide range of FishDee beats that have rods available. One important change to the River Dee conservation code in 2013 sees the introduction of tighter Biosecurity protocols which ask all anglers fishing the river to have their wading boots and landing nets sprayed with a mild disinfectant on arrival at their beat. Disinfection equipment has been supplied to all fishing beats and this process, which was trialled last year on beats, will cause a very minimal disruption to anglers on arrival.
Anglers will be fishing with Intermediate or sinking lines and short leaders. On the business end tube flies are very popular and patterns such as Black/Yellow, Gold Bodied Willie Gunn, Dee Monkey, Snaelda should provide opportunities of sport from Springers where they are located. There will be Kelts (last season's salmon which have spawned) and it is important that anglers return these fish carefully to the river as some will make it back to sea and return again to spawn. They have laid down the next generation of salmon in their redds on the river bed which will emerge from the gravels in late spring as salmon fry. Anglers looking to source fishing tackle that needs replaced or topped up can visit Somers of Aberdeen, Orvis in Banchory, George Strachan in Aboyne and the Kincardine O'Neil Post Office.
There have been a number of excellent beat films produced during the summer which have now been added onto the FishDee website/ Your Videos page which will allow followers of the website to see 8-10 minute films of a number of popular fishing beats. The Ghillies have done a superb job in assisting with the production of these films and they demonstrate their talents as great ambassadors for their beat and river. There will be a compilation film produced shortly of all the beats which will be distributed on-line to help draw even more visitors to Deeside.