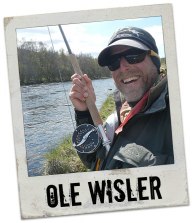 Got an email from Ole Wisler a while back with some pictures from the River Dee, was also interesting to read about salmon and sea trout fishing in Denmark.
Writes about it in English below, you can follow the link for more information.
Adds out some of the nice pictures that Ole Wisler attached to me.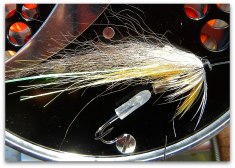 Salmon regulations 2012
• The salmon fishing season opens April 16th and closes October
15th in the river Skjern and the River Storå.

• The salmon fishing season opens April 16th and closes October
31st in the following rivers and watersheds: River Varde,
River Kongeåen, River Sneum, River Brede, River Vidåen and
the River Ribe Watersheds.

• Angling with fish's roe and prawns is prohibited.

• Use only one hook on your line – single, double or treble. Only
barbless hooks are allowed.

• Fishing with natural, live or scented baits is only allowed if you
use barbless circle hooks.

• Coarse fishing with (single) hooks size 12 or smaller is allowed.

• The regulations above do not apply for lake fishing, except
regulations regarding prohibitions against use of fish's roe and
prawns.

The above-mentioned regulations do not apply for fishing in the
River Gudenåen. Salmon fishing is open from January 16th. to
November 15th., if you are a member of Bjerringbro Sportsfiskerforening.
Day ticket holders are only allowed to fish from April 1st
to the 31st of October.
The season on Langå Sportsfiskerforening runs from March 1st to
October 31st.
Salmon quotas 2012
The wild Danish salmon is a protected species and fishing for
it is based on a restricted catch limit. These catch limits do not
affect stocks negatively. The new catch limits have recently been
released.
Streams Total >75 cm <75 cm
Storå 170 85 85
Skjern Å 400 180 220
Varde Å 160 80 80
Sneum Å 80 40 40
Kongeå 50 25 25
Ribe Å 100 50 50
Brede Å 60 30 30
Vidå 50 25 25
Size limit for salmon: 60 cm
NOTE! It is prohibited to kill more than one salmon per angler
per river or stream. Once the quota for a river or stream is reached,
all salmon must be released.
To read more click here