Enningdal River-Berby River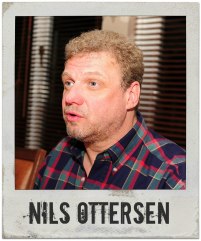 Jiiieeehhhhhaaaaaaaa!!
I've been invited to fish in Berby River at the premiere May 23 and they next few days with my good fishing friend Nils Ottersen from Halden.
Should the same time documenting this premiere with all participants in the form of pictures, movies and stories from people on the site and of course my own experiences from those days.
I have not fished here since 2004, when I was here with Kent Ström and Henrik Hoobik
Enningdal (Berby River) is the name of the 13 km long river stretch between the sea Bullaren in Sweden and Iddefjorden in Halden municipality. For fishing enthusiasts are Enningdal known as a great salmon river, salmon with a record of 17.7 kg and average weight of 4.5 kg. The river fishing opens on 23 May and the fishing ends August 15. AJFF Halden manage and cultivate the river. They have done with enthusiasm since 1986.
Renegotiation of iddefjordskonvensjonen meant that the new rules apply from 2010. Sport fishing in the river has been shortened by one week, starting now 23 May. Net fishing in Iddefjorden starts a week before May 16 and end on 15 August, along with sport fishing. Compared with Norway in general, then fished it 3 times as long as the yarn cross-fjord Iddefjorden. This is a result of negotiations with the Swedish authorities.
Would you like to learn more about this little river, and they great big salmon that swim here, please click here
Henrik Hoobik fishes the upper part of Berby River
Enningdalsvassdraget is one of very few major salmon rivers in southeastern Norway. Watershed, much of its original natural watercourse intact and has an early migratory salmon population who are moderately affected by outside influences. Enningdal is the sydøstligste salmon rivers and the border is managed in cooperation with Sweden.
Enningdal have their sources in the northern Boksjø-tracts in Aremark, Halden and Dals Ed (Sweden), following the border in Southern Boksjø, Hallerødelva, North Kornsjø, go through Mellan-Kornsjön, Southern Kornsjön, preach älv and Bullaresjöene in Sweden, angles north and go about 1 mil in Idd as Enningdal / Berby River. The river has 1/3 of the catchment area in Østfold and 2/3 in Dalsland / Bohuslän. North and South Boksjø are the main lakes of the upper river. The main page includes Ørsjøen river. This page waterway joins Enningdal about 1 km before it flows into Iddefjorden. Elja is a branch west of the northern Kornsjø that runs along the main river near the mouths of Bullaresjøen close to the border to Sweden. Bright Water and Upper Elgvatn belong to this sidegreinen.
The river is characterized by the pond and slowly flowing - elsewhere rapids and small waterfalls. The most important spawning areas for salmon in the river bottom (northern) parts between Berby Mjølnerød farm and waterfall, a distance of 5 km.
Watershed is a relatively large lavlandsvassdrag, 70 km long river, with river basin 780 km2, and mean flow about 11 m3/sec. The catchment area is dominated by coniferous forest 70%, water 11%, 11% marsh and arable land 8%. According to NVE's water register has 60 river lakes larger than 1.2 ha, with a total area of 29,146 square kilometers. Most lakes on the Norwegian side is located between 120-220 m Length of natural salmon distance: 29 km
(Including 15 km on the Swedish side) Norwegian side: the main string 13 km, tributary Ørbekken 0.6 km
Sweden: Northern Bullaresjø 8 km. Långevallsãlven 1 km. Southern Bullaresjø: 6 km. Proclaim the river 0.3 km
Enningdal (Berby River) outlet forms a large, shallow estuarine area on the border with Sweden. The landscape has "Western touch" with relatively steep hillsides, with heights show 200 meters at the mouth. River follows the fault, which runs south - north, from Bullaren in Sweden - via Enningdalen and further north Iddefjorden to Halden city.