River Dee fundraising auction
Come and connect you to us in London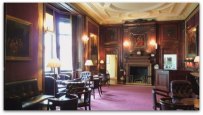 Dear Friend
You may know we have our important fundraising auction for the River Dee next Thursday night. It is taking place at the Savile Club, 69 Brook Street, Mayfair-home of the Flyfishers club at 6.30 pm.
The auction will raise much needed funds to allow the River Dee to continue its ground breaking habitat improvement work with projects like the Upper Dee Riparian Woodland scheme. This will see over 50 kms of stream in the upper catchment planted with riparian native woodland to mitigate the effects of global warming. It will also help us to continue easing man made obstacles to fish migration and other vital work in our river catchment.
Would you be kind enough to forward this to contacts you think may be interested in the auction lots and/or perhaps attending our event in London?

Fiona Armstrong will be guest speaker on the night and Bernard Williams from Christies will be the auctioneer at this free event.
The event will commence at 6.30 pm with snacks and Dalmore Dee Dram provided to all who attend.
E-Brochure about the event can be accessed here http://issuu.com/dee-trust/docs/27339_dee_trust_auction_prog_lo-res
I have raised some wonderful auction lots with some wonderful international fishing opportunities etc and I need to distribute news about this event to as wide a network as I can get to.
I really would appreciate any help you can provide networking this news amongst friends and if you hear of anyone who can come along they would be really most welcome.
It would be helpful if anyone interested in coming along lets us know they are attending so we can keep tabs on the final headcount for the event and cater for them.
We have between 60 -70 who have confirmed and would like to make the headcount up to 100 to ensure the night is a great success.
Yours sincerely
Ken
Ken Reid
Fisheries Development Officer
DDSFB & River Dee Trust Office
Mill of Dinnet, Aboyne
Aberdeenshire, Scotland,AB34 5LA
D +44 (0) 13398 80411
M +44 (0) 7979 878971
E-Mail ken@riverdee.org
www.riverdee.org
www.fishdee.co.uk
River Dee Trust Registered Charity No SC028497