River Dee Trust 2012 Auction
Dear Friend of the River Dee
I wanted to advise that the River Dee fundraising brochure we have been working on has been produced and brochures arrive today for distribution.

It's taken a bit of time to get it right but we feel we have achieved this with a super mix of generously donated fabulous auction lots to raise funds to help us carry our vital river restoration work programmes and secure match funding.

I am eternally grateful to all who have kindly helped by donating these fabulous lots for auction, they have been so kind, and now we need to announce this to as wide an audience as we can reach.
You can review the fundraising brochure of auction lots by using this online link http://issuu.com/dee-trust/docs/27339_dee_trust_auction_prog_lo-res or review the attached pdf.
I wondered if you had a group or database of clients/friends who would like to read this brochure-fishermen all have cabin fever now the fishing seasons over, so perhaps this will ease their pain?
Please circulate this to as many people as you can who you think may find this of interest-I know this is a busy time of the year, but any help you can provide would be very much appreciated.
I need to circulate this news to as wide an audience as possible and I need your help if you have a spare few minutes to help me distribute this news.

I would like to wish you all a very merry Christmas and a happy new year.

Kind regards & tight lines in 2012
Ken
Ken Reid
Fisheries Development Officer
DDSFB & River Dee Trust Office
Mill of Dinnet, Aboyne
Aberdeenshire, Scotland,AB34 5LA
D +44 (0) 13398 80411
M +44 (0) 7979 878971
E-Mail ken@riverdee.org
www.riverdee.org
www.fishdee.co.uk
River Dee Trust Registered Charity No SC028497
Now it's time to support the River Dee again, bid on fantastic items and fishing opportunities worldwide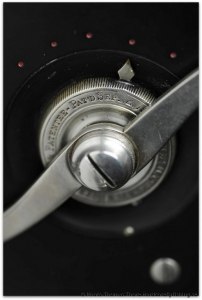 The River Dee Trust needs help to be able to meet our aims and continue looking after the Dee and the surrounding area, for many years to come. Therefore we are holding an auction to raise funds for the restoration work that it undertakes on the River Dee. The auction has 14 premier lots which are outlined in a brochure (click here to view as pdf or here to view as online catalogue; alternatively, contact the River Office to request a hard copy).
You can bid on a lot by submitting a sealed bid by 29th February or by attending our final event in London on the evening of Thursday 1st March 2012 where all lots will "go under the hammer".
Our London event is being held at the Savile Club, 69 Brook St, Mayfair, W1K 4ER from 6.30 to 8 pm. Attendance is free and there will be a supply of whisky and canapés as well as a guest speaker. All we request is that you let us know if you will be attending prior to the event (please inform the River Office, 013398 80411, info@riverdee.org by Friday 24th February). However, if you cannot make the event you can still bid on a lot by placing a telephone bid on the evening or by sending us a sealed bid (see brochure for further information).
Queries

If you have queries relating to any of the lots or the auction please contact the River Office (013398 80411, info@riverdee.org). We may be able to provide you with additional information on the lots or may contact the lot donor on your behalf where necessary. Once the auction has ended and payment received, contact details will be supplied for you to make final arrangements directly with the donor.
Use of Funds

The proceeds from this auction will go to further our delivery of our education programme, support our up-and-coming tree planting project in the Upper Dee and help fund further easements of man made barriers to fish migration. Please look around this website, view our most recent annual report or our most recent survey bulletins to find out more about our work.