River Dee Report week 33 from Ken Reid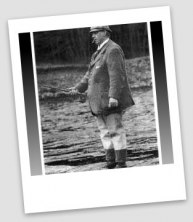 Recent Catches

Another steady week's salmon fishing on Deeside with the lower beats starting to catch more and more tide fresh salmon. There was a lift in river levels that slowed catches a little bit however FishDee beats have as I write reported 231 salmon& grilse and 23 sea trout.
I see there is a 30lb salmon reported at Borrowston but have no details of the capture to report as yet. There are quite a number of beats reporting catches in double figures for their week; Park reported 30, Upper Drum 20, Lower Crathes 18, Altries 15, Crathie 14, Culter and Ballogie 12, Monaltrie & Lower Invercauld, Crathes and Tilbouries all reported 11 for the week. These show the upper beats are still ticking over nicely and the lower beats numbers are ramping up as we would expect in late summer.
I have been away for a few days and have returned to quite a lot of correspondence from visiting anglers, as always I am grateful for all the effort the correspondents have put in by writing to share their experiences and images. So in no particular order I will detail these below.
John Gordon-Smith advised 'I have just returned home after a truly memorable week at Park (South) fishing with a couple of regular pals and for the first time my son Giles, his girlfriend Katy Emson, my daughter Philippa and her husband Jonathan, all of whom were fishing for the 1st time under the excellent guidance of Tom and Jean Marshall for Thursday and Friday. Also joining us for a day was your friend Stuart Buchan who bagged the best fish of the week at 12lbs. The total tally was I think 17. I think all of the fish apart from 3 salmon, were grilse. The best tally went to friend Graham Watson at 6 who very frustratingly lost a fish into the high teens at Durris after an epic battle which ended in his fish rather rudely spitting out his fly following a furious head shaking performance more akin of Jimmy Hendrix.
My meagre tally came to 4, but of course should have been more if I had been more alert. The main excitement for us came late on Friday afternoon at almost 6pm when Giles (remember 1st trip and only 2nd day!) lost his first fish. Determined to succeed and already mastering perfect casting on beat 5, which his Dad can only dream of, he landed his 1st grilse of 4lbs on a Park shrimp. Katy duly followed suit moments later with a 5 pounder and sensing the moment had arrived Giles dropped to one knee in the river and popped the magic question to Katy. All of this came as a big surprise to us (my wife Helen a non-fisher was back at the hut) after Giles showed us pics of the 1st 2 fish and then said actually he had landed a far bigger one. Step forward Katy and the ring. So what more could we have wished for, absolutely magical and you can bet your pound that all being well the G-S's will be back. Best regards, John.' Many congratulations to Giles for his catch of a lifetime.
I was delighted to receive an e-mail from regular Dee angler, the inventor of the highly successful Crathie fly Mr Tom Saville, who commented 'Hi Ken, Just back from a week on Crathie, most enjoyable despite changeable conditions. Notable because one lady in my party, Mrs Lucy Furse, caught her first-ever salmon, a 15lbs hen fish (picture attached) followed by two more.
Her husband Justin lost at the net a cock fish estimated by Archie Hay to be 30lbs. (picture of him playing the fish is also attached). The fish was played for some 40 minutes and was head-up and ready to net when one hook of the size 14 Crathie double fly broke. Obviously only one of the hooks went in. My wife Pat had a 15lbs cock fish and 3 sea trout. Old age and infirmity restrict my fishing nowadays, but I managed to fish a nice easy pool for 15 minutes and got a 10lbs cock fish.
While the water was suitable all the fish were caught on my Crathie fly (of course) and when the peat stain appeared we switched to Ally's orange/silver Shrimps and the odd Red Frances. Lucy's fish were caught on an unusual version of the Crathie tied by Archie Hay with the addition of an orange Ally's-Shrimp-style tail! I decided to call it Archie's A........ I wonder if the name will stick. We'll be back! Tom Saville. 'It sounds like Tom, Pat and party had another really enjoyable visit. Anglers interested in the Crathie Fly can look at the Flies for the Dee page on the FishDee website where a description and image are provided. Tom very kindly sent me some flies to put onto the website and it is a very successful fly which many River Dee anglers swear by.

I received a nice e-mail and super images from Richard Newton and Robert Carter with Richard advising 'Dear Ken, You might like this photo for your website. It's a couple of weeks old I'm afraid, but it shows my 13 year old son Will Newton, with his first ever Salmon, a lovely silver grilse landed at dusk from Upper Gannets at Ballogie on 2nd August. Will is the third generation of the Newton family to fish (and catch) at Ballogie, and was there with his grandfather, John. Another one hooked? I think so. Spurred on by the young snapping at his heels, Newton senior went on to land his best ever Dee fish later that week, a cracking 20lber, from Middle Gannets. Regards, Richard Newton' I am always delighted to hear of anglers landing their first salmon and I wish to extend congratulations to Will for his success.' Robert who had been fishing at Altries on the lower river, a beat with some beautiful fly fishing pools commented 'Hi Ken, I recently had a trip up to the Dee, fishing 8th 9th and 10th of August. I blanked the first 2 days but on the third day, caught 2 fish within 3 casts of each other. I was fishing Altries and Lower Drum with a small party organised by the ' legendary ' Jim Fearn. Most of us had fish and we all enjoyed the trip. O
n the Wednesday morning, I was allocated a pool to fish and within half an hour of starting, had a take and successfully landed a 5lb fish, the fish being a bit coloured. I then returned to the water and started to fish. I put out a rather bad cast, so re cast a great line which sailed right across the river. As soon as the fly hit the water, a great big salmon smashed into it and cart wheeled away, behaving like an electrocuted marlin! I have never experienced a take anything like it. The amazing thing was that Kevin, the ghillie watched me cast out, commented on the good cast, then saw the fish smash into the fly, all from further down river on the opposite bank. The fish took off like a train and had me onto the backing within seconds. It was still cart wheeling around and I saw this huge tail fin on a very silvery body. I knew it was going to be a very good fish. The fish fought on and made several very powerful runs before I finally got him on his side and drew it into the bank after a 15 minute battle. The cock fish was well hooked, covered in sea lice, and weighed approximately 18 pounds. What an incredible experience!
And my final piece of correspondence and another first fish, was kindly sent to me by Tim Lawson who advised 'We have been coming to stay at Invercauld for about ten years, enjoying the amazing country and great sport. My two sons and I have experienced stalking our first deer and shooting our first grouse on the estate. This week we have been staying as guests at the House of Glenmuick and having never fished for salmon before, this morning I had the great fortune to be taken to Kynoch by Matilda Matthews, an expert fisherman, who has stayed at Glenmuick for many years. We went to the river at about 12 noon with another guest, Angus Maclean, fishing about a hundred meters downstream. After receiving some tuition from Matilda on Spey casting, I was let loose by myself. I would say that my attempts at casting out into the river were at best variable but with advice and good guidance, I started getting the hang of it and began to feel the joy of a few half decent casts. After about half an hour, with my fly drifting back almost to the dangle, I felt a gentle tug on the line. I remembered not to panic but lifted my rod slightly and let the line run. Great excitement! With Matilda offering expert instruction I played the fish for about 30 minutes. By this time, Angus had called the house and my family and other guests came to the bank to witness either my line going limp (potentially very embarrassing) or my very first landing of a salmon. Luckily, with help from Angus and Matilda, the latter prevailed and we landed a very healthy looking hen fish (we think about an 8lb) before we put her back in the water, saw her recover and then swim happily away. It was just the most exhilarating feeling and something that I will remember for a good long time. 'Many congratulations to Tim who I hope is hooked on salmon for life, and of course enjoy much more success on the River Dee.

To finish this week's report I wish to advise readers of an outstanding fishing opportunity for a week's salmon fishing during September, now at auction to raise funds for the River Dee Trust. There is a week's fishing and accommodation available to the highest bidder from three of the top River Dee beats and hotels. This is a genuine once in a lifetime opportunity to come and fish the cream of the River Dee salmon fishing beats during the most productive month of the season, and we hope that readers will find this an exciting way of raising funds to help the River Dee Trust team with their very important river restoration work programmes. Full details can be found at this link so don't miss out. Please write to me, Ken Reid, with any news or reports of success to ken@riverdee.org and tight lines to all. Copyright FishDee Ltd August 2011.